Drying Hydrangeas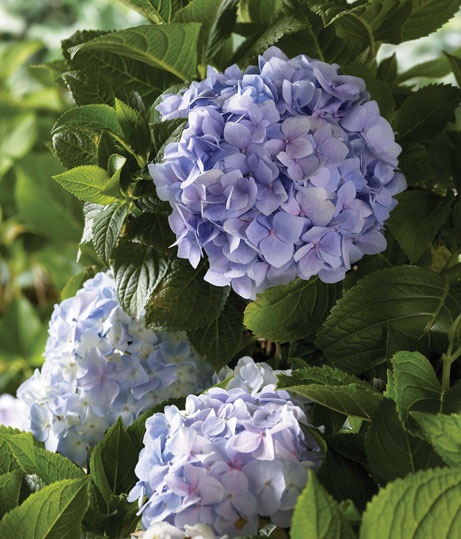 Learn how to dry blooms
for year-round enjoyment.
Hydrangeas have a way of adding a soft, delicate beauty to the garden. What better way to enjoy the blooms year-round than drying them for indoor enjoyment? Try planting repeat blooming varieties such as Mini Penny™ Hydrangea for multiple opportunities to create fuller dried arrangements.
The most important trick to drying hydrangeas is timing. Although it is tempting to cut the hydrangeas during their peak blooms, it is actually best to allow them to dry naturally on the shrub before picking. As petals begin to age, they will often take on an old-fashioned look by fading or changing color. Depending on the climate, blooms should begin to fade from August through October.
After cutting, remove all leaves and place in a vase or bucket so half of the stems are covered in water. Place in an indoor area away from sunlight and allow the water to slowly evaporate. Once the water evaporates completely, the hydrangea blooms should feel dry & ready to use for decorating.
Keep in mind that a dried flower spray may also be used to help preserve the blooms after they have dried completely. The spray can be purchased at most craft stores and helps by preserving the flower color and keeping the blooms intact. The spray can be used periodically to prolong the life of the dried blooms.
Start clipping and enjoy the blooms from the garden! Click here to learn more about the Mini Penny™ Hydrangea